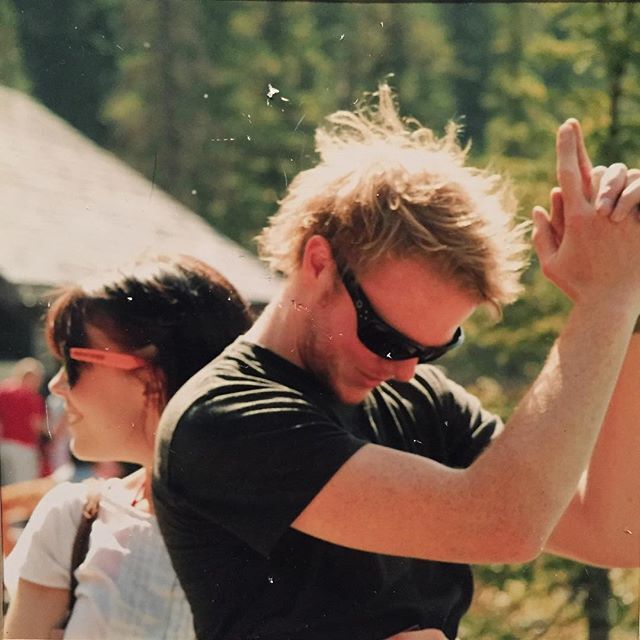 11 / 20 / 2016
This post was originally published on February 1, 2012. Although Patt and I broke up in the December prior, we continued to see and talk to each other regularly. We loved each other and would tell each other so. I assumed the break up was temporary. When he told me he was leaving Calgary to start working up north I was stunned.
_____________________________________________
Another heavy conversation yesterday. Sigh. These conversations are going to do me in! Last night I chatted with P on the phone, and found out he is going up North to work. I felt like we had broken up all over again when he told me... Yes, we have been broken up for two months. No, I don't want us to get back together right now. Yes, I am happy he is using this time in his life to work on his happiness and hopes for the future. So why is this hitting me so hard?
Part of it is that I had hoped that we would have a break from each other, and over time come together again. This move of his makes me feel as though breaking up is a lot more final, that the possibility of a future together seems slimmer somehow, or maybe just that more uncertain. I keep thinking- I just have to get to a place where I am ready to embrace any possibilities for my future- but that just seems to be so difficult right here and now. Oh poor me, my sad and sorry self. How's that for a little self pity? ;) This is all part of something greater, I trust...
One day I hope to read this and chuckle about how worried I was over nothing, because everything worked out how it was meant to.
_______________________________________________
On Sunday afternoon in the hour before we dropped Patt off at the airport to go back up north, we all hung out in the living room. Patt strummed the ukelele, Juliette played with the brio trains on the rug and I sat nursing Louise. I'm so glad we went through that hard time, because it got us to this place. So much love. As my friend Jessica said of blogging "Its the most incredible gift to be able to look back over all the years." Thats how I feel about this post.